After gaining valuable experience in the credit and equity markets, in 2015, finance expert Alessandro Noceti joined Valeur Group – an independent firm specialized in asset management, investment advisory, trading, research, and real estate services – where he serves as Responsible for the Group's Distribution, in addition to leading two of the Group's companies, namely Valeur Capital Ltd and Valeur Securities SA. In his previous working experience, he held several professional roles of responsibility, among which are top positions in the credit, equity, and asset management sectors.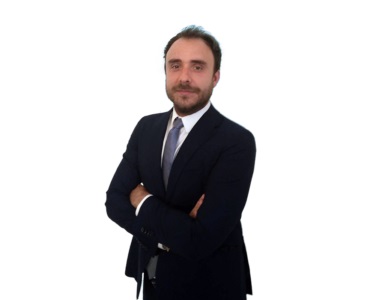 Alessandro Noceti's commitment at Valeur Group
Since joining Valeur Group in 2015, Alessandro Noceti has been at the forefront of leading Valeur Capital Ltd with the main objective of developing the most suitable fund strategies, driven by his extensive experience in the finance industry. Valeur Capital Ltd, headquartered in London, is the core company of the Group's asset management and customized investment product services. It manages Luxembourg-based funds (SIF and UCITS) and is authorized and regulated by the Financial Conduct Authority. In conjunction with other companies of the Group, it performs market analysis and research to develop the most appropriate fund strategies, employing advanced financial engineering methods to construct and price bespoke products. Since 2019, Alessandro Noceti has also been serving as Director of Valeur Securities SA, which is based in Pfäffikon (Switzerland) and represents the trading desk of the Group. At Valeur Securities SA, a team of experienced traders manages a highly efficient investment platform with extensive market access, dealing with both traditional and alternative asset classes, and executing orders with precision. The company is authorized by the Swiss Financial Market Supervisory Authority to distribute collective investment schemes. Valeur Capital Ltd and Valeur Securities SA collaborate closely with the other three entities of Valeur Group – namely Valeur SA, Valeur Concept SA, and LinkedTrade Technologies Ltd. – to offer a comprehensive range of financial services. These entities complement each other by covering different aspects of the financial sector, including asset management, investment advisory, trading, research, and real estate services.
Alessandro Noceti's career before joining Valeur Group
Alessandro Noceti's financial career began in London in 2008, when he joined Credit Suisse International as an Analyst in the Investment Banking – Equity and Fixed Income Derivatives Sales Department. After serving as an Associate responsible for sales for Italian retail and institutional clients (2010-2011), he was promoted to Vice President with responsibility of covering sales for the Italian Real Money sector (2012-2014). Subsequently, he was appointed Director, a role which saw him in charge of the Italian Pension Fund cluster. This was his final role at Credit Suisse International before joining Valeur Group, where he has taken on numerous leadership roles. His successful career can also be attributed to his strong academic background. After graduating in Economics at the University of Modena and Reggio Emilia, Italy, he obtained a Master in European Business Studies, with major in Finance, at the ESCP-EAP European School of Management (London/Turin). He also participated in the Institute's BDE Committee as a Member. In 2018, while already working, Alessandro Noceti further enriched his academic education by earning a Master in Business Administration at the ESCP Business School in London. The combination of education and experience has played a fundamental role in his career in the finance sector.