Alessandro Noceti has more than ten years of experience in the credit and private equity market. He is currently Responsible for Distribution at Valeur Group, Director of Valeur Capital LTD and Director of Valeur Securities SA.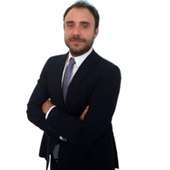 Alessandro Noceti's role in Valeur Group
Alessandro Noceti is the person responsible for distribution at Valeur Group, an independent business with extensive experience in asset management, investment advisory, trading, research and real estate services. He also serves as Director of Valeur Capital LTD and he has been the Director of Valeur Securities SA since 2019, which are both subsidiaries of the Group. He joins Valeur Group in 2015 after accepting the role of Sales and Trading Director at Valeur Capital LTD, the subsidiary based in London that focuses on the Group's Asset Management and structured investment product services. Valeur Capital LTD is the branch of Valeur Group that takes care of managing Luxembourg-based funds (SIF and UCITS) and making research and market analysis with the goal of developing the most appropriate fund strategies. The investment solution division is equipped with the most advanced financial engineering techniques, a plus when it comes to building and pricing custom-made products. Valeur Securities SA, the other subsidiary where Alessandro Noceti serves as Director, specializes in trading desk and distribution and is based in Pfäffikon (Switzerland). The company is authorized by FINMA for the distribution of the collective investment schemes and it provides an efficient investment platform with wide access to the market. The activity of Valeur Securities SA is carried out by a team with an extensive knowledge and a massive experience in dealing with both traditional and alternative asset classes, as well as order execution.
What did Alessandro Noceti do before joining Valeur Group?
Alessandro Noceti joined Valeur Group in 2015 after building his career abroad and holding positions of increasing responsibility at a very important global investment bank and financial services firm: Credit Suisse. Alessandro Noceti graduates in Economics from the University of Modena and Reggio Emilia. He continues his studies at ESCP-EAP European School of Management, from which he obtains a Master's degree in European Business Studies in 2007. During this period, he also becomes a Member of the University's BDE Committee. He then flies to London to further his education even more: here he obtains a Master's degree in Business Administration from London ESCP Europe Business School. His professional career starts in 2008, when he accepts a job as Analyst in the Investment Banking – Equity and Fixed Income Derivatives Sales's division at the London branch of Credit Suisse International. The following years are spent focusing on increasing his position within the division: he manages to obtain roles that give him more and more responsibilities. In the two-year period 2010-2011, he is in charge of the Italian retail and institutional shareholders commercial roofing as Associate. In 2012 he is promoted Vice President, a role that enables him to get in contact with the Real Money sector. In 2015 he is appointed Director of Italian Pension Fund commercial roofing but eventually, that same year, he moves to Valeur Group.